Holi Special Recipes
Holi Special Recipes. A collection of easy and simple recipes with stepwise pictures that you could make on the festival of Holi.
Wishing you all a very Happy Holi!
Please click on the title of the recipe to view the recipe with stepwise pictures.

Holi Special Recipes – Main Course
Aloo Paratha
Aloo Paratha Recipe – A tasty and delicious paratha stuffed with potatoes/aloo.
Methi Paratha
Methi Paratha Recipe, Methi Roti.  A simple and healthy roti that is made up of whole wheat flour and methi leaves/fenugreek greens.
Gobi Paratha
Gobi Paratha Recipe – Gobi Paratha is a delicious Indian flatbread made with whole wheat flour and stuffed with cauliflower.
Kashmiri Pulao
Kashmiri Pulao Recipe – An aromatic, mild and sweet colorful pulao made with basmati rice, nuts and fruits.
Holi Special Recipes – Snack 
Aloo Chana Chaat
Aloo Chana Chaat recipe – A popular, mouth-watering and tasty snack made with chick peas and potatoes.

Dahi Papdi Chaat
Dahi Papdi Chaat Recipe – A popular Indian street food snack made with cripsy papdis, curd, potatoes and sev.
Papdi
Papdi Recipe, Papri – A simple and refreshing snack served with tea.

Puri for Pani Puri
Puri for pani puri – A crispy, fresh and puffy puri used for making Gogappa and Indian Chaat dishes.

Hara Bhara Kabab
Hara Bhara Kabab Recipe, Spinach Potato Patties. An easy and healthy kabab made with spinach, potatoes and paneer.

Sprouted Moong Chaat
Sprouted Moong Chaat – A healthy and nutritious chaat made with moong dal and sprouts.

Dahi Sev Batata Puri
Dahi Sev Batata Puri. A simple and famous Indian street food where small puris are topped with potato mixture, sweetened curd, chaat chutneys and sev.
Wheat Pakoda
Wheat Pakoda Recipe – A popular mouth-watering Indian snack or fritters made with wheat flour and onions.
Dahi Sev Puri
Dahi Sev Puri Recipe – A popular and delicious Indian street chaat served as snack.
Aloo Bhajji
Potato Bajji Recipe – A quick, crispy and easy snack that can be made in 15 minutes.
Tandoori Gobi
Tandoori Gobi or Gobi Tikka Recipe – Tandoori Gobi is very popular snack or appetizer in India.

Holi Special Recipes – Sweet
Kaju Katli
Kaju Katli Recipe, Cashew Burfi Recipe. A popular and classic Indian sweet made with cashew nuts, milk and sugar.

Carrot Halwa
Carrot Halwa Recipe, Gajar Ka Halwa. A popular and easy Indian dessert made with carrots and milk.

Bread Rasmalai
Bread Rasmalai Recipe. A popular and rich Bengali delicacy where bread slices are soaked in sweet flavored milk and topped with nuts.
Rasmalai
Rasmalai Recipe – A popular and lip-smacking Indian delicacy where spongy cottage cheese balls aka rasgullas are soaked in thickened and sweetened milk.
Sago Kheer
Javvarisi Payasam, Sago Kheer, Sabudana Kheer. A simple and delicious payasam/kheer made with sago, milk, sugar and nuts.
Moong Dal Kheer
Moong Dal Kheer Recipe – A traditional and tasty South Indian style Payasam/Kheer made with moong dal, jaggery and milk.
Puran Poli
Puran Poli Recipe – A sweet flat bread made with sweet lentil filling.
Holi Special Recipes – Side Dish/Curry

Green Chutney
Green Chutney Recipe – A tasty, flavorful and delicious chutney made from coriander and mint leaves.

Sweet Chutney
Dates Tamarind Chutney, Chaat Chutney, Sweet Chutney for Chaat, Meetha Chutney is a delicious and tasty dip or stir-in-mix for many Indian snacks.
Punjabi Chole
Punjabi Chole Recipe, Chana Masala is a popular and lip-smacking gravy cooked with chana/garbanzo beans.
Jeera Aloo
Jeera Aloo Recipe, How to Make Aloo Jeera – A simple and easy dry curry/sabzi of potatoes spiced with cumin seeds.
Aloo Bhindi
Aloo Bhindi Recipe. A healthy and delicious dry subzi made with potatoes, bhindi and simple Indian spices.
Tandoori Aloo
Tandoori Aloo Recipe, Aloo Tikka. A crispy and delicious aloo marinated in spicy yogurt mixture and grilled in oven.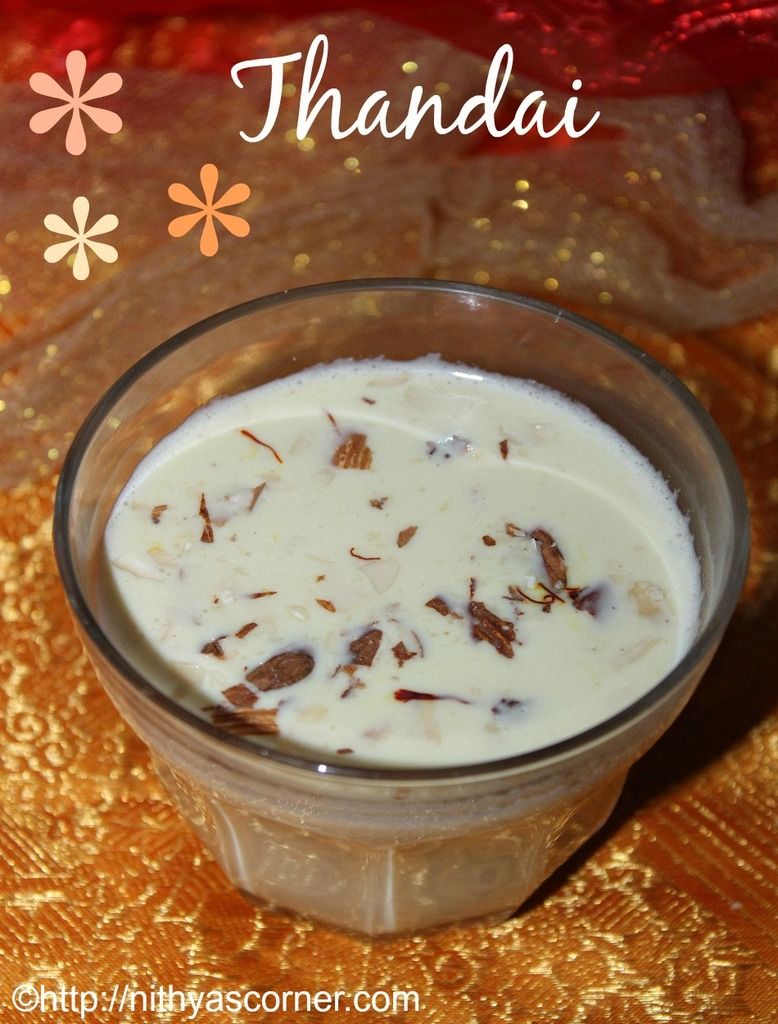 Holi Special Recipes – Beverage
Thandai
Thandai Recipe – A refreshing spicy cold drink made during festivals like Mahashivaratri and Holi.