Karthigai deepam recipes, karthigai deepam special recipes 2016

Karthigai deepam recipes. A collection of simple karthigai deepam recipes with stepwise pictures that you could make during the festival.
Karthigai deepam is a festival of lamps that falls in the month of karthigai on pournami/full moon day. Karthigai deepam is celebrated in the month of 'karthigai (october – november)' when the full moon is in conjunction with the constellation karthigai.
Karthigai deepam ushers prosperity and joy. People light rows of agal vilakku in their house. The lamps can be lit and place in front of the door and on windows, balcony, courtyard and even on the kolams. People also burst crackers/fireworks and offer special prayers to ward off evil forces and bring in hope, peace and prosperity.
I know many of you might be wondering what recipes to make for the karthigai deepam festival. I have compiled a collection of easy and simple recipes that you could make during the festival. Hope you find it useful.
Wishing you all a very happy karthigai deepam!
Please click on the title of the picture to view the recipe with stepwise pictures.
Karthigai deepam recipes – main course
Milagu adai recipe, karthigai adai. An adai made of peppercorns and lentils and offered as neivediyam on karthigai deepam.
Sakkarai pongal recipe, sweet pongal recipe – A delicious sweet rice made with jaggery and flavored with cardamom.
Karthigai deepam recipes – payasam
Javvarisi semiya payasam, vermicelli sago kheer, vermicelli sabudana kheer. A rich and droolworthy payasam made with vermicelli/semiya, sago and milk.
Semiya payasam recipe, vermicelli kheer – A mouth-watering dessert made with roasted vermicelli, milk and nuts.
Aval payasam recipe, rice flakes payasam. A traditional and easy payasam made with jaggery, rice flakes/aval and milk.
Moong dal kheer recipe – A traditional and tasty south indian style payasam/kheer made with moong dal, jaggery and milk.
Arisi paruppu payasam recipe. A rich and creamy payasam made with the combination of dals and rice during festive occasions.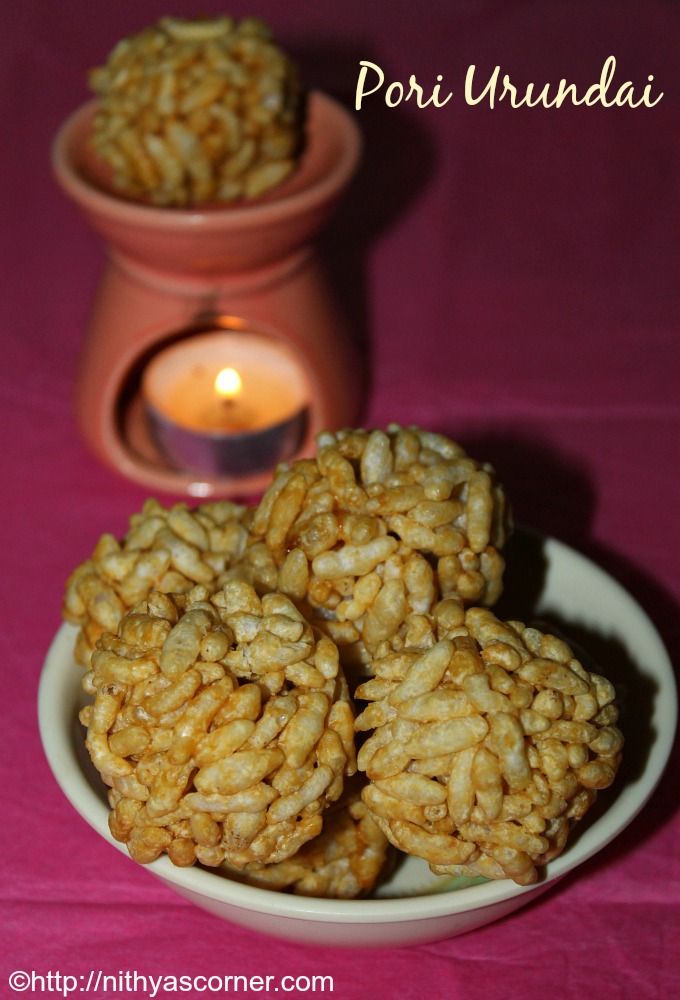 Karthigai deepam recipes – sweets
Pori urundai recipe. A traditional sweet preparation made using puffed rice and jaggery and offered as neivedhyam on thirukarthigai/karthigaideepam.
Nei appam recipe, karthigai appam. An authentic and traditional appam made using ghee, rice and jaggery.
Puran poli recipe – A sweet flat bread made with sweet lentil filling.
Pottukadalai urundai, maa ladoo recipe. A traditional south indian sweet made with roasted gram, powdered sugar and ghee.
Moong dal ladoo is a popular and easy sweet made with moong dal and powdered sugar.
Sweet pidi kozhukattai recipe – A simple and sweet pidi kozhukattai made for vinayaga chathurthi.
Rava appam recipe, sooji appam. An easy and tasty appam made with rava, rice flour, and jaggery.
Whole wheat flour appam recipe. A soft, easy and fluffy appam made with wheat flour, banana and jaggery during festivals like karthigai, krishna jayanthi etc.
Maa vilakku recipe. A lamp made of rice flour, jaggery and ghee. Maa vilakku is made during special occasions like karthigai deepam, aadi, and purattasi sani. 

Kadalai urundai recipe, peanut chikki, kadalai mittai. A delicious and an easy snack made of peanuts and jaggery which is liked by both the kids and elders.

Karthigai deepam recipes – snacks
Kara pori recipe, masala pori recipe, spicy murmura. A tasty and crispy snack made with puffed rice in less than 10 minutes.
Vada recipe – A famous south indian snack made with urad dal served as a snack or even at breakfast with idli or pongal.
Vella seedai recipe – A traditional and popular snack made for krishna jayanthi.