Paneer Paratha Recipe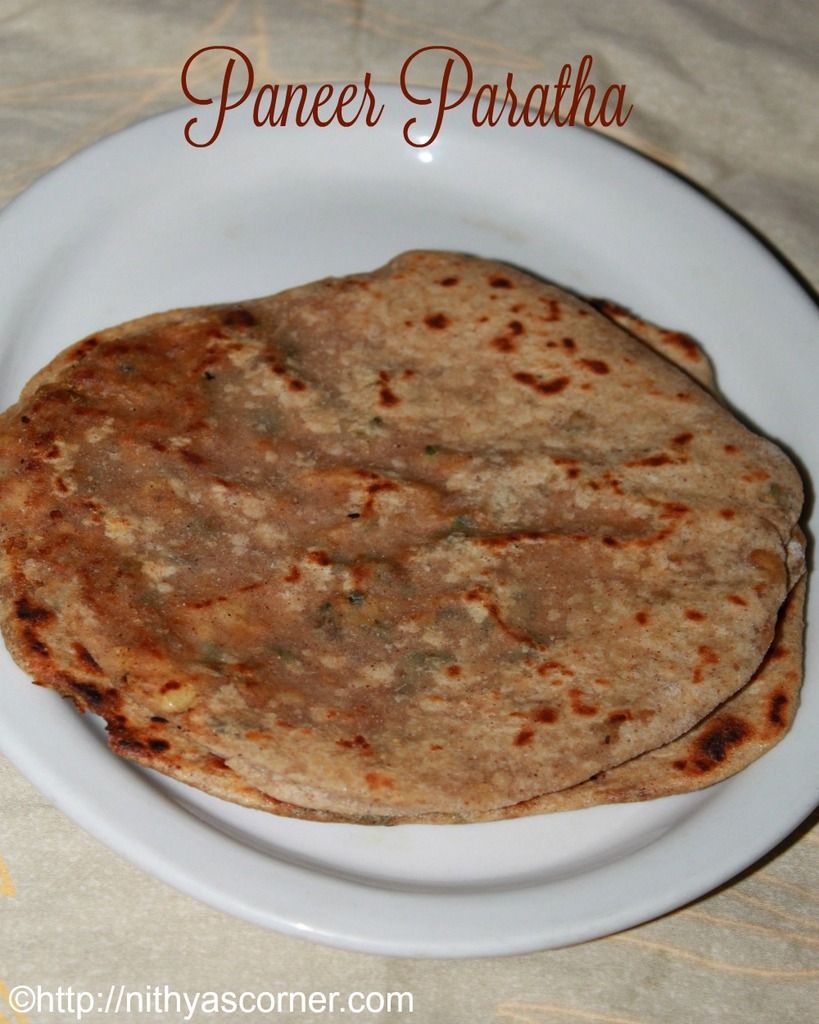 Paneer Paratha Recipe. A popular Punjabi Paratha made with Indian cottage cheese, whole wheat flour and milk spices. Serve with Pickle or Raita.
I tasted Paneer Paratha for the first time in a nearby restaurant. It was so delicious and tasty. The restaurant is 2 hours away from my house, still whenever we go, we would buy Paneer Paratha from there. The paratha would be loaded with paneer…lots and lots of paneer. Since then I wanted to try this Paneer Paratha at home.
I tried this Paneer Paratha recipe last week, and it came out so well. It was a super hit dish at home. This recipe is very similar to that of Broccoli Paratha, Gobi Paratha or Mooli Paratha.
Without hesitation, I wanted to post this Paneer Paratha recipe here so that all of you could enjoy it. Hope you all like this Paneer Paratha recipe as much as I do.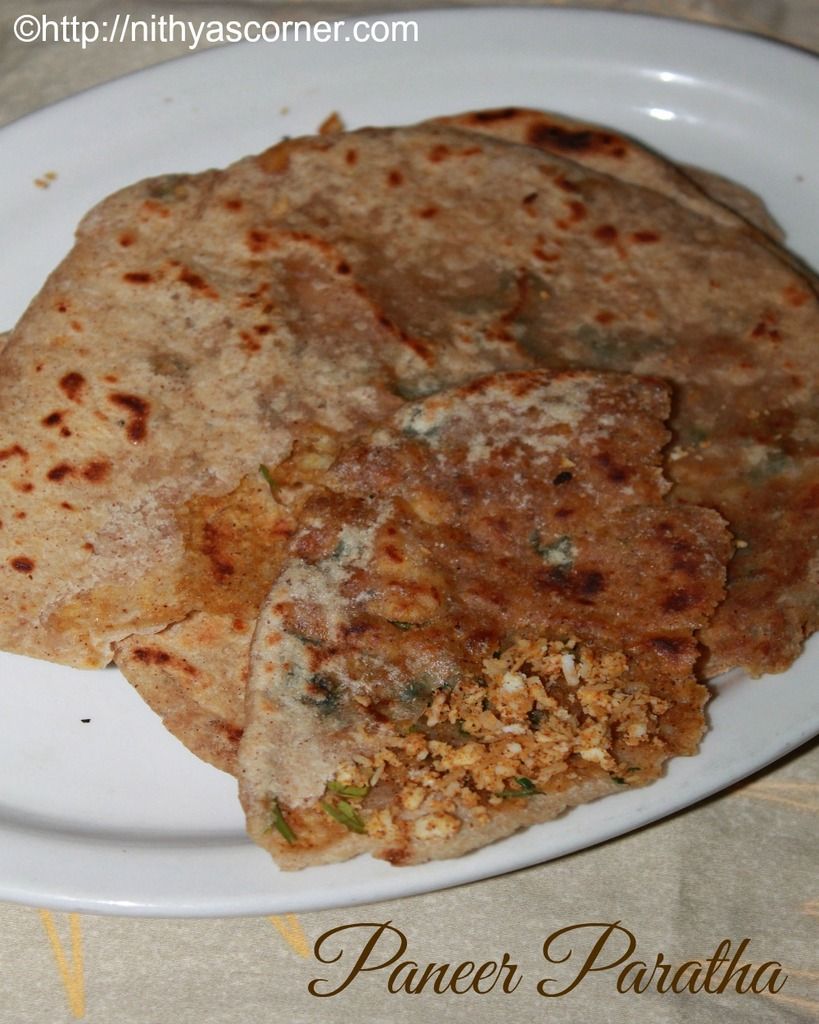 Preparation Time. 5 minutes
Cook Time. 30 minutes
Recipe Cuisine. North Indian
Recipe Category. Breakfast
Yield.  5 parathas
Ingredients
To Make Dough
Whole wheat flour – 1 cup
Salt – 1/4 teaspoon
Oil – 1 teaspoon (optional)
Water – As needed
To Make Stuffing
Paneer (grated) – 2 cups
Green chillies (finely chopped) – 2 nos. (add more if required)
Ginger (finely chopped) – 1/2 teaspoon (optional)
Coriander leaves (finely chopped) – 2 tablespoon
Cumin seeds/jeeragam or Ajwain seeds/omam – 1/2 teaspoon
Garam masala powder – 1/2 teaspoon
Salt – as required
Note. The ingredients shown will vary with the original quantity.
Preparation
1. In a mixing bowl, add whole wheat flour, salt, and oil. Combine them and knead it well to form a soft non-sticky pliable dough. Cover and set it aside for 20 minutes.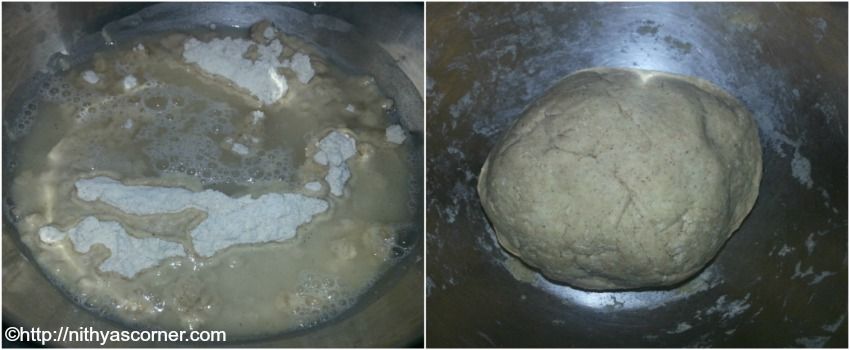 2. In another mixing bowl, add paneer, green chillies, ginger, coriander leaves, cumin seeds, garam masala powder and salt. Mix well. Stuffing for the paratha is ready.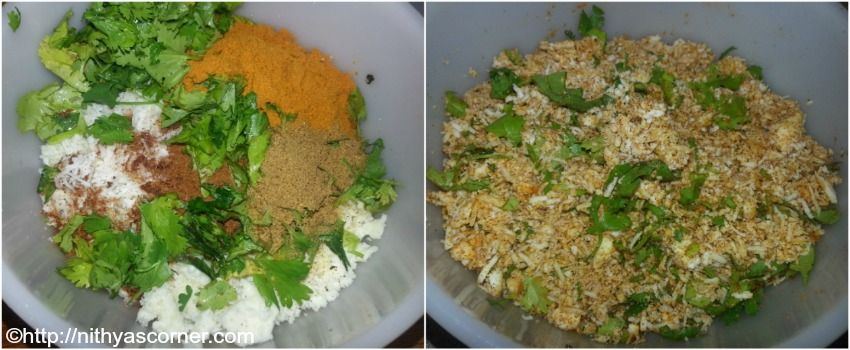 3. Now make 5 equal sized balls out of the dough, and dust it in wheat flour. Then make equal sized balls out of the stuffing too.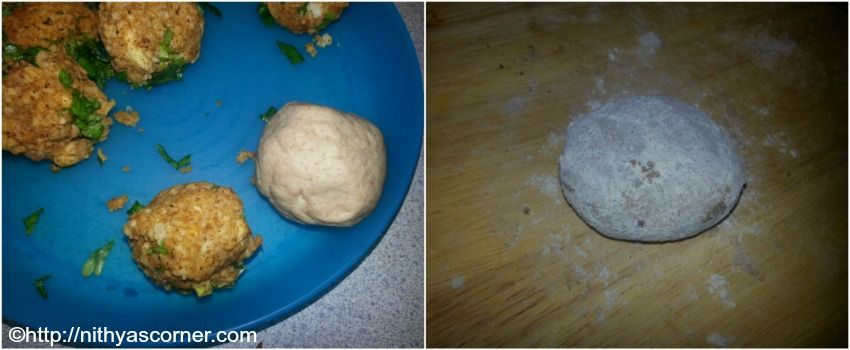 4. Roll the dough into a medium circle, and place the paneer stuffing in the center. Gather the ends of the dough towards the center. Close it on all sides.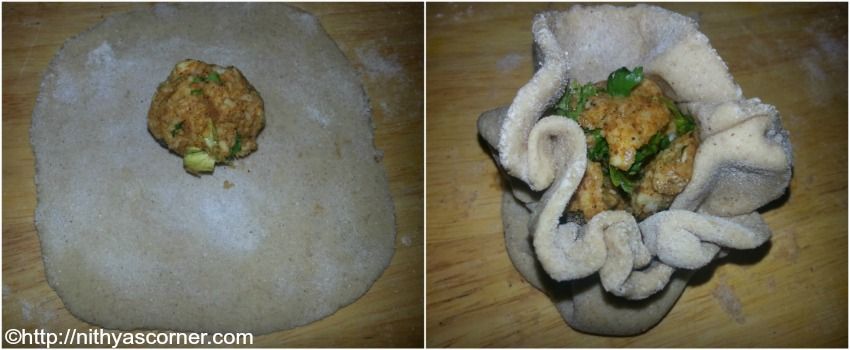 5.  Flatten the dough with hands, and then roll it out gently on all sides to form thick parathas.

6. Heat tawa and drizzle few drops of oil. In medium flame, place the rolled out paratha and cook until golden brown spots appear. Then flip it over and cook the other side until brown spots appear. Repeat the same process for the rest of the dough.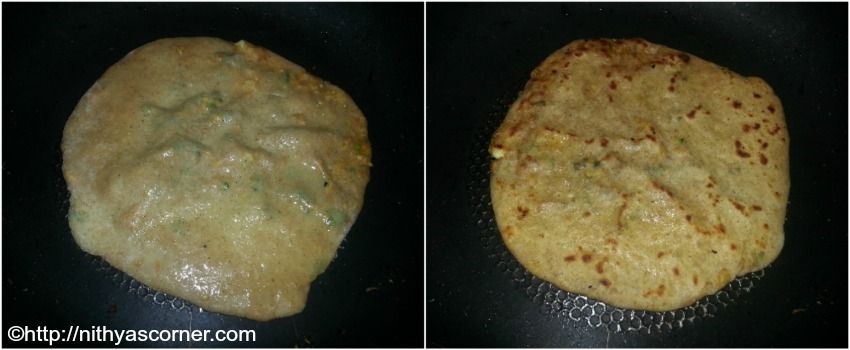 Now, Paneer Paratha is ready! Serve warm with Raita or Pickle.
Notes.
If your paneer has excess moisture, then it would be difficult for you to roll out the Parathas. Make sure you remove excess water/moisture from the paneer.
Roll out the parathas gently otherwise the stuffing might ooze out.
Paneer Paratha Recipe Below:


Paneer Paratha Recipe. A popular Punjabi Paratha made with Indian cottage cheese, whole wheat flour and milk spices. Serve with Pickle or Raita.

Ingredients

To Make Dough

Whole wheat flour – 1 cup
Salt – 1/4 teaspoon
Oil – 1 teaspoon (optional)
Water – As needed

To Make Stuffing

Paneer (grated) – 2 cups
Green chillies (finely chopped) – 2 nos. (add more if required)
Ginger (finely chopped) – 1/2 teaspoon (optional)
Coriander leaves (finely chopped) – 2 tablespoon
Cumin seeds/jeeragam or Ajwain seeds/omam – 1/2 teaspoon
Garam masala powder – 1/2 teaspoon
Salt – as required

Instructions

In a mixing bowl, add whole wheat flour, salt, and oil. Combine them and knead it well to form a soft non-sticky pliable dough. Cover and set it aside for 20 minutes.
In another mixing bowl, add paneer, green chillies, ginger, coriander leaves, cumin seeds, garam masala powder and salt. Mix well. Stuffing for the paratha is ready.
Now make 5 equal sized balls out of the dough, and dust it in wheat flour. Then make equal sized balls out of the stuffing too.
Roll the dough into a medium circle, and place the paneer stuffing in the center. Gather the ends of the dough towards the center. Close it on all sides.
Flatten the dough with hands, and then roll it out gently on all sides to form thick parathas.
Heat tawa and drizzle few drops of oil. In medium flame, place the rolled out paratha and cook until golden brown spots appear. Then flip it over and cook the other side until brown spots appear. Repeat the same process for the rest of the dough.
Now, Paneer Paratha is ready! Serve warm with Raita or Pickle.

Notes

If your paneer has excess moisture, then it would be difficult for you to roll out the Parathas. Make sure you remove excess water/moisture from the paneer. Roll out the parathas gently otherwise the stuffing might ooze out.

http://nithyascorner.com/paneer-paratha-recipe/

©www.nithyascorner.com